It's my most delightful and utterly pleasurable experience to present Kuvempu Information In Kannada.
The first name of the Kannada Poet I heard was "Kuvempu". Ask anyone from Karnataka to name a Kannada poet, I won't be surprised if 99 out of 100 people say "Kuvempu"!
Kuvempu is prominent among Kannada Navodaya poets and he redefined Kannada Literature to reach new heights. He is regarded as Rashtrakavi.
He is the first Kannada poet to receive the 'Jnanapeetha award' for Kannada and today, Kannada has the second-highest number of awards being next to Hindi.
Rashtrakavi Kuvempu's literature earned laurels and created an identity for Kannada as a language.
He insisted on Kannada as a medium of education and stressed the importance of giving education to children in their mother tongue.
Kuvempu Poems In Kannada works reflect the beauty of life and humane values.
Our Naadageethe (State Anthem) Jaya Bharatha Jananiya Tanukaate is written by Kuvempu.
Kuvempu Books earned Sahitya academy awards.
I can go on listing his achievements but apart from all his achievements, it is Kuvempu Kavanagalu writing style that stays close to any literature lover that makes him a great poet.
Try reading any of his works and you will understand why Kannadigas admire him so much.
READ THIS: KANNADA RAJYOTSAVA
SING THIS: Baarisu Kannada Dindimava KANNADA LYRICS with Video
SING THIS: Huttidare Kannada Nadalli Huttabeku Lyrics
Watch Kannada Enuvudu Jeevanadi Video Song on our iEvented Youtube Channel: 
ಕುವೆಂಪುರವರ ಬಗ್ಗೆ ಕನ್ನಡದಲ್ಲಿ | Kuvempu Information In Kannada:
ಕುವೆಂಪುರವರ ಪೂರ್ಣ ಹೆಸರು: ಕುಪ್ಪಳ್ಳಿ ರಾಮಚಂದ್ರ ಪುಟ್ಟಪ್ಪ | Kuvempu Full Name: Kuppalli Ramachandra Puttappa
ಕುವೆಂಪು ಹುಟ್ಟಿದ ದಿನ: ೨೯ ಡಿಸೆಂಬರ್ ೧೯೦೪ | Kuvempu Birthday: 29th December 1904
ಕುವೆಂಪುರವರು ಹುಟ್ಟಿದ ಜಾಗ: ಕೊಪ್ಪ ತಾಳು, ಚಿಕ್ಕಮಗಳೂರು, ಮೈಸೂರು ರಾಜ್ಯ. Kuvempu Birth Place: Koppa in Chikkamagaluru which was in Mysore State.
ಕುವೆಂಪು ಮನೆ ವಿಳಾಸ: ಕುಪ್ಪಳ್ಳಿ, ಕರ್ನಾಟಕ – ೫೭೭೪೧೫ | Kuvempu House: Kuppalli, Karnataka 577415
ಕುವೆಂಪು ಕವನಗಳು: ನವೀನ, ಭಾರತ ತಪಸ್ವಿನಿ, ಜಯ ಭಾರತ ಜನನಿಯ ತನುಜಾತೆ, ಮೆಟ್ಟುವ ನೆಲ ಕರ್ನಾಟಕ, ಕನ್ನಡಮ್ಮನ ಹರಕೆ, ನಡೆ ಮುಂದೆ ನಡೆ ಮುಂದೆ, ಇತ್ಯಾದಿ.
Kuvempu Poems: Naveena, Bharatha Tapaswini, Jaya Bharatha Jananiya Tanujaate, Mettuva Nela Karnataka, Kannadammana Harake, Nade Munde Nade Munde, etc.
ಕುವೆಂಪುರವರ ಪುಸ್ತಕಗಳು: ಕಾನೂರು ಹೆಗ್ಗಡತಿ, ಮಲೆಗಳಲ್ಲಿ ಮಧುಮಗಳು, ಶ್ರೀ ರಾಮಾಯಣ ದರ್ಶನಂ, ಇತ್ಯಾದಿ | Kuvempu Books: Kaanuru Heggadati, Malegalalli Madhumagalu, Sri Ramayana Darshanam, etc.
ಕುವೆಂಪುರವರ ಹೇಳಿಕೆಗಳು: ಎಲ್ಲಾದರೂ ಇರು ಎಂತಾದರು ಇರು, ಎಂದೆಂದಿಗೂ ನೀ ಕನ್ನಡವಾಗಿರು | Kuvempu Quotes In Kannada: Elladaru Iru Entaadaru Iru, Endendigu, Nee Kannadavaagiru.
ಕುವೆಂಪುರವರ ಪ್ರಶಸ್ತಿಗಳು: ಜ್ಞಾನಪೀಠ ಪ್ರಶಸ್ತಿ, ಪದ್ಮ ವಿಭೂಷಣ, ಪದ್ಮ ಭೂಷಣ, ರಾಷ್ಟ್ರಕವಿ, ಕರ್ನಾಟಕ ರತ್ನ, ಪಂಪ ಪ್ರಶಸ್ತಿ, ಸಾಹಿತ್ಯ ಅಕಾಡೆಮಿ ಪ್ರಶಸ್ತಿ | Kuvempu Awards: Jnanapitha, Padma Vibhushana, Padma Bhushana, Rashtra Kavi, Karnataka Ratna, Pampa Prashasthi, Sahitya Academy Award
ಕುವೆಂಪುರವರ ಆತ್ಮಚರಿತ್ರೆ: ಅಣ್ಣನ ನೆನಪು (ಪೂರ್ಣ ಚಂದ್ರ ತೇಜಸ್ವಿ) | Kuvempu Biography In Kannada: Annana Nenapu by Poorna Chandra Tejaswi.
ಕುವೆಂಪುರವರ ಮರಣ ದಿನ: ೧೧ ನವೆಂಬರ್ ೧೯೯೪ | Kuvempu Death Date: 11 November 1994
ಕುವೆಂಪುರವರ ತಂದೆ ತಾಯಿಯ ಹೆಸರು: ವೆಂಕಟಪ್ಪ ತೀರ್ಥಹಳ್ಳಿ ಹಾಗು ಸೀತಮ್ಮ | Kuvempu Father And Mother Name In Kannada: Venkatappa Teerthahalli and Seetamma.
ಕುವೆಂಪುರವರ ಮಗನ ಹೆಸರು: ಪೂರ್ಣಚಂದ್ರ ತೇಜಸ್ವಿ, ಕೋಕಿಲೋದಯ ಚೈತ್ರ | Kuvempu Sons: Poorna Chandra Tejasvi, Kokilodaya Chaitra
ಕುವೆಂಪುರವರ ಮಗಳು: ಇಂದುಕಲಾ ಮತ್ತು ತಾರಿಣಿ | Kuvempu Daughters: Indukala and Tharini
ಕುವೆಂಪುರವರ ಹೆಂಡತಿಯ ಹೆಸರು: ಹೇಮಾವತಿ. | Kuvempu Wife Name: Hemavati
ಇದನ್ನು ಹೇಳಿಕೊಳ್ಳಿ: ಕನಸು ನೂರು ಬಾರಿ ಸಾಹಿತ್ಯ
ಇದನ್ನು ಹೇಳಿಕೊಳ್ಳಿ: ಪವಮಾನ ಜಗದ ಪ್ರಾಣ ಸಾಹಿತ್ಯ
ಇದನ್ನು ಹೇಳಿಕೊಳ್ಳಿ: ದೀಪವು ನಿನ್ನದೇ ಗಾಳಿಯು ನಿನ್ನದೇ ಸಾಹಿತ್ಯ

Kuvempu Information in Depth:
For Kannadigas, he is the Rashtrakavi (National poet). He was one of the greatest Kannada poets of the 20th Century. I'll tell you why he is so admired by every Kannada blooded individual.
Kuvempu was more than just a poet, he was a rationalist, and an inspiration for many Kannadigas.
He was against casteism, and superstition, and opposed meaningless practices and religious rituals.
He paved the way for rationalist thinking for modern Kannadigas and lauded scientific research through his literary works.
He also played a vital role in the upliftment of downtrodden Dalits in Karnataka.
In Karnataka, 29th December is observed as Rationalism day to mark his birth anniversary.
Till the end, he remained a True Kannadiga. He loved nothing more than his mother tongue, people were really impressed by his affection and love towards ಕನ್ನಡ.
In his childhood, he was home-schooled by an appointed teacher from South Canara.
Then he joined a school in Thirthahalli, Shivamogga to continue his middle school education.
Kuvempu studied further and higher education at Mysuru University and served as its vice Chancellor for three decades.
Great Poornachandra Tejaswi and Kokilodaya Chaitra are two sons, Indukala and Tharini are two daughters.
For his great contributions to Kannada Literature, he was awarded Rashtrakavi and Karnataka Ratna.
His writings and his contributions to "Universal Humanism", and "Vishwamaanavata Vaada" give him a unique place in modern Indian and world literature.
Though he started his literary work in English, later he switched to his native Kannada. He started the movement to make Kannada the medium for education, and emphasized the theme "Education in the Mother's tongue".
He founded the Kannada Adhyayana Samsthe "Institute of Kannada Studies" at Mysore University to cater to the needs of Kannada's reach. It is renamed "Kuvempu Institute of Kannada Studies".
His, "ShoodraTapaswi" shows that Kuvempu was against casteism. So that he gave a 'great message' to the society regarding casteism.
"Vichaarakranthige Aahwaana" is a book of his speech made during his convocation ceremony at Bangalore University in 1974. This is still considered relevant to modern society.
The Government of Karnataka started the Kuvempu University in the Shimoga district, Karnataka.
Now Just look at some of the writings by Kuvempu.
READ THIS: KANNADA RAJYOTSAVA
SING THIS: Baarisu Kannada Dindimava KANNADA LYRICS with Video
SING THIS: Huttidare Kannada Nadalli Huttabeku Lyrics
Kuvempu Books | Kuvempu Kruthigalu:
1) Sri Ramayana Darshanam Volume-01 and 02.
2) Chitrangada.
5) Birugaali
6) Maharaatri
8) Jalagaara
9) Raktaakshi
10) Shoodra Tapaswi
11) Beralge koral
12) Yamana solu
13) Chandrahasa
14) Balidaana
15) Kaaneena
17) Sanyaasi Mattu Itare Kathegalu
18) Nanna Devaru Mattu Itare Kathegalu
20) Kavyavihara
21) Tapo Nandana
22) Vibhuthi Pooje
26) Kavya Vihara
27) Mantramangalya
29) Sri Ramakrishna Paramahamsa
32) Bommanahalliya kindarijogi
33) Mari vignyaani
34) Meghapura
35) Nanna mane
36) Nanna gopala
37) Amalana kathe
38) Sahasa pavana
39) Modannana Tamma
41) Haluru
42) Panchajanya
43) Prema Kashmira
44) Anuttara
45) Kolalu
One more is Google India dedicated a Google Doodle in his honor on his 113th birth anniversary.
Is it not enough to Admire the great Kuvempu?
READ THIS: KANNADA RAJYOTSAVA
SING THIS: Baarisu Kannada Dindimava KANNADA LYRICS with Video
SING THIS: Huttidare Kannada Nadalli Huttabeku Lyrics
More About Kuvempu:
Kuvempu is the first poet who reaped knowledge through his literature in the 19th Century.
During that time people were not open-minded and were less educated, India was still under the British government, Religion was (still is) dominating all over and people wanted someone who can help them to come over from all those barriers.
Kuvempu is not just a poet, he is a mixture of wisdom, knowledge, patience, spirituality, principles, and peace. He followed Mahatma Gandhi's principles.
It is not possible to categorize Kuvempu as Romantic, fiction, or nonfiction because he has covered everything in his work.
He was a mountain of knowledge. His legendary work Sri Ramayana Darshanam gave us the path to reach all the characters of Ramayana.
Kuvempu has written it in such a way that every time you read, different angles of Ramayana can be seen.
Kuvempu said every human is a great personality when he is born.
As he grows up society feeds him with religion, money, differentiation, and all the unnecessary things which are not required to lead a healthy life.
He says it is the responsibility of Schools, Colleges, temples, churches, and mosques to shape him and make him a great personality again.
Kuvempu encouraged farmers and wrote poems to praise them. Even today, his novel Malegalalli Madumagalu lists in the top 10 romantic novels.
Rashtrakavi Kuvempu was brave enough to question beliefs that were being followed for no reason.
Dr. Kuvempu wrote about what is real and tried to bring awareness to people about what is not real.
Not only common people, even other poets who were equally famous as Kuvempu praised him. D.R.Bendre called him JagadaKavi (Poet of the world).
There were people who were not on the same page with his thoughts and opinions but he got no haters.
He was loved and accepted by everyone. He had all the power and fame to step down to politics but Kuvempu remained far away from it. Instead, Mysore kings used to ask for their opinions and views while taking major decisions.
We worship him because Kuvempu is the first name that comes to mind when somebody asks about Kannada literature.
He is the first person to receive the Jnanapeetha award in Kannada. He has been declared Rashtrakavi (National poet). He is our gem, the gem of Karnataka.
ಇದನ್ನು ಹೇಳಿಕೊಳ್ಳಿ: ಕನಸು ನೂರು ಬಾರಿ ಸಾಹಿತ್ಯ
ಇದನ್ನು ಹೇಳಿಕೊಳ್ಳಿ: ಪವಮಾನ ಜಗದ ಪ್ರಾಣ ಸಾಹಿತ್ಯ
ಇದನ್ನು ಹೇಳಿಕೊಳ್ಳಿ: ದೀಪವು ನಿನ್ನದೇ ಗಾಳಿಯು ನಿನ್ನದೇ ಸಾಹಿತ್ಯ
Kuvempu Images | Kuvempu Photos:
We've tried to collect the available Kuvempu Images to give you a picture of what the greatest poet of Kannada looked like in different stages of his lifetime.
We have tried to arrange Kuvempu photos according to the age in which it's clicked.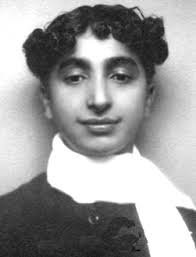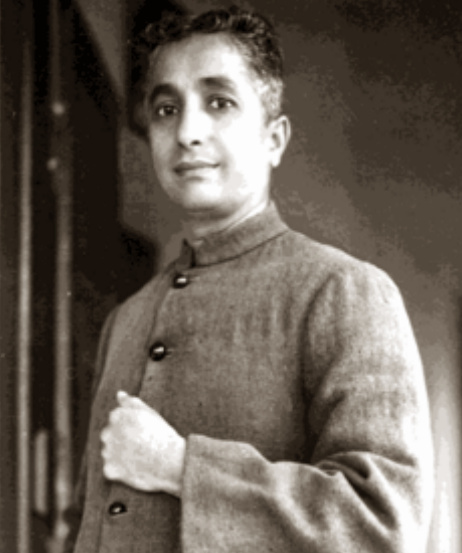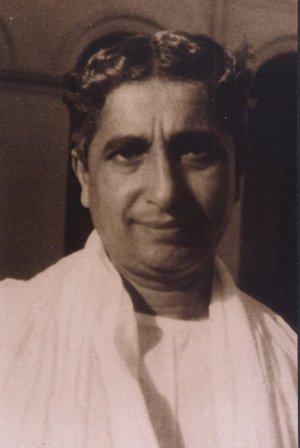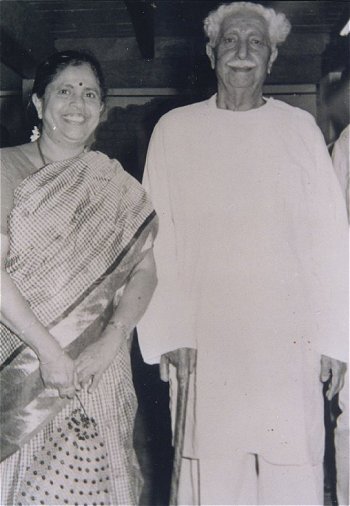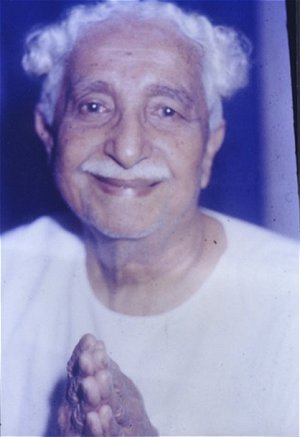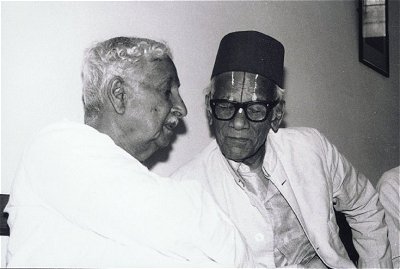 Rare Kuvempu photo with Masti Venkatesh Aiyangar(Another Jnapeetha Awardee)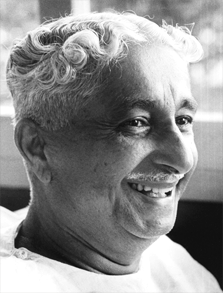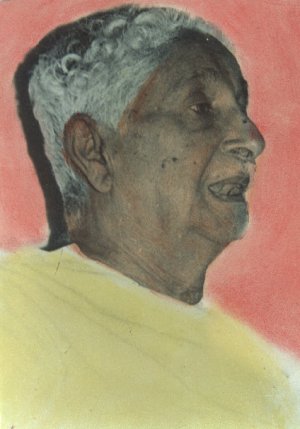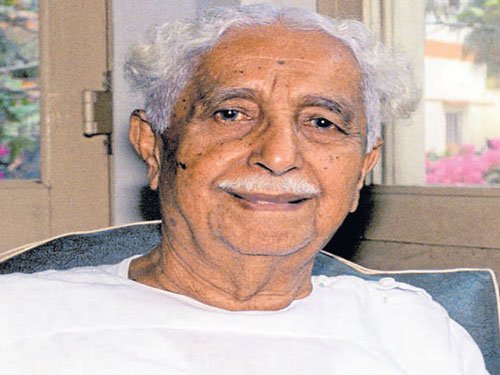 READ THIS: KANNADA RAJYOTSAVA
SING THIS: Baarisu Kannada Dindimava KANNADA LYRICS with Video
SING THIS: Huttidare Kannada Nadalli Huttabeku Lyrics
Kuvempu Books:
Kuvempu has masterfully hemmed the storyline along by describing the nature and the role it plays in the lives of the main story characters.
The description of nature is very vivid and comprehensive.
Kuvempu brings out the finest details when describing hill ranges, rivers/small lakes/ponds, chirping of birds, surroundings of the villages and the path connecting to nearby villages, etc.
Kanooru Subbamma Heggadathi Book Information:
Kaanooru Subbamma Heggadathi book has been an immense pleasure to read this masterpiece great novel of Kannada.
The effect is going to be long-lasting. It's written masterfully.
The story of Hoovaiah fighting against superstitions around him, losing his love, and villagers viewing him as mad makes this masterpiece.
I think Kuvempu resembles the character of Hooviah.
Malegallali Madhumagalu Book Information:
I read Malegalalli Madhumagalu book last year. It took me nearly one and half months to complete.
This book is a massive 700 pages. Kuvempu manages to describe the region of 'Malenadu' beautifully and makes you feel immersed in the story right from the beginning to the end. The best description of people, places, and emotions.
A sheer beauty indeed, Kuvempu's writing takes you to the hills of Malenadu and to the huts of those people.
If you read the book in summer, you will feel like it is a monsoon.
That's the beauty of Kuvempu's writing. Not just for teenagers, the book is a must-read for every Kannadiga.
This is one of the best novels. There are so many characters but all characters are important.
One of the main characters is Naayigutti, who started the novel from his end also with his dad's story, Huliya is a dog of Naayigutti. They follow him till the end. No one can explain it in words.
If you start to read this novel you will forget who you are because every character is unimaginable. And also some funny characters like Ameer Naika, when he enters to everyone will enjoy his talk with traders.
READ THIS: KANNADA RAJYOTSAVA
SING THIS: Baarisu Kannada Dindimava KANNADA LYRICS with Video
SING THIS: Huttidare Kannada Nadalli Huttabeku Lyrics
Conclusion About Kuvempu:
There may be an ignorant Kannadiga who may not know Kuvempu, but I bet my last penny, there won't be any who does not know Naadageete, the state anthem, Raita Geete, the farmer's anthem, and other equally worshiped poems like Baarisu Kannada Dindimava, Oh Nanna Chetana and many more.
His two novels Kanooru Heggadati and Malegalalli Madumagalu are not just novels.They are the historic record of the lifestyle of 19th-century Malenaadu people, popularly appreciated as Mahabharatha of Malenadu.
Kuvempu, being born in a non-brahmin family, and having no educational mentors, rose to become one of the most worshiped poets of all time. He managed to affect a whole contemporary generation and generations to come.
He was never a part of the political agenda, never licked the boots of politicians and bureaucrats, never knocked on doors of prizes and award committees.
Instead, sat in his study room and went on to write something which was beyond and immeasurable by any prizes and awards.
Jnanapeetha, the highest literary award in India, Padma Vibhushan award, Karnataka Ratna award, etc are nothing in front of his contributions.
Kuvempu's works are the Monalisa of the Kannada language.
In case you liked our post of Kuvempu Information In Kannada, please share this on social media channels. Thanks in advance.
Follow us on Facebook, Youtube, and Instagram.
Happy Reading and Happy Singing!