Shiv Tandav Stotram Lyrics In Hindi And English give the essence of why Shiv Tandav Stotram Lyrics were written and chanted by Ravanasura, its lyrics in Hindi and English and the meaning of Shiv Tandav Stotram.
Shiv Tandav Stotram Lyrics is a more poetic and energetic stotram to praise Lord Shiva. One can't stop himself from reciting it if he learns it.
In both shrutis and smritis, Ravan is said to be the greatest devotee of lord shiva. Ravana wrote the shiv tandav stotram lyrics to praise Lord Shiva and to please his senses.
The name Ravana itself was given by lord shiva to him, his earlier name was "Dashasana".
Ravan made musical instruments from his veins and played them to please lord shiva.
With the hands of lord shiva on his head, Ravan feared no one!
He single-handedly took control over 9 planets
He controls death which is only possible when you have shiva's grace
He won gods, Gandharvas, yaksha, and other celestial beings
He acquired spiritual knowledge, Vedas, music, etc
There are enough proofs in Sri Lanka as well that he was the greatest worshipper of the lord.
Why was Shiv Tandav Stotram Lyrics Composed?
Ravana was an Asura, however, he was a vehement devotee of Lord Shiva and was also from a pure Brahmin family.
Many times he had performed strict penance in order to seek Shiva's blessings.
Ravana visited Kailash mountain as he wanted to meet Lord Shiva.
He had performed great penance but Lord Shiva never met him and gave a boon or blessings.
Ravana had a lot of ego of his power, so he went to pick up the whole Kailash; the abode of Lord Shiva.
He traveled towards Himalaya and stopped at the entrance of Kailash to pick it up. Nandi found him and asked him to stop.
He ignored Nandi's warning not to do so and when the mountain shook. He disturbed Mahadeva during the time when he was meditating.
Then Lord Shiva pressed down his toe and the mountain settled suddenly, clipping down the fingers of Ravana.
At this point, Ravana, who was in tormenting pain, sings the Shiv Tandav Strotam Lyrics praising Lord Shiva and requesting the Lord to free, forgive and relieve him from this pain.
Shiv Tandav Mantra is a prayer that defines the greatness, belle, and valor of Lord Shiva. Impressed by his sincere prayer and apologies. Lord Shiva frees Ravana.
In fact, this shiv tandav mantra is like praising Lord Shiva and it has been sung by Ravana who is a Brahmin and is considered to be one of the pure prayers.
However, ignoring the fact that Ravana was in pain he sang it just to release himself from the pain but the truth is it was sung by him with full devotion and single-minded attention towards Lord Shiva.
So without further ado, let's look at Shiv Tandav Stotram Lyrics In Hindi And English.
Shiv Tandav Stotram Lyrics In Hindi | Shiv Tandav Lyrics In Sanskrit:
जटाटवीगलज्जल प्रवाहपावितस्थले
गलेऽवलम्ब्य लम्बितां भुजंगतुंगमालिकाम्‌।
डमड्डमड्डमड्डमनिनादवड्डमर्वयं
चकार चंडतांडवं तनोतु नः शिवः शिवम ॥1॥
जटा कटा हसंभ्रम भ्रमन्निलिंपनिर्झरी ।
विलोलवी चिवल्लरी विराजमानमूर्धनि ।
धगद्धगद्ध गज्ज्वलल्ललाट पट्टपावके
किशोरचंद्रशेखरे रतिः प्रतिक्षणं ममं ॥2॥
धरा धरेंद्र नंदिनी विलास बंधुवंधुर-
स्फुरदृगंत संतति प्रमोद मानमानसे ।
कृपाकटा क्षधारणी निरुद्धदुर्धरापदि
कवचिद्विगम्बरे मनो विनोदमेतु वस्तुनि ॥3॥
जटा भुजं गपिंगल स्फुरत्फणामणिप्रभा-
कदंबकुंकुम द्रवप्रलिप्त दिग्वधूमुखे ।
मदांध सिंधु रस्फुरत्वगुत्तरीयमेदुरे
मनो विनोदद्भुतं बिंभर्तु भूतभर्तरि ॥4॥
सहस्र लोचन प्रभृत्य शेषलेखशेखर-
प्रसून धूलिधोरणी विधूसरांघ्रिपीठभूः ।
भुजंगराज मालया निबद्धजाटजूटकः
श्रिये चिराय जायतां चकोर बंधुशेखरः ॥5॥
ललाट चत्वरज्वलद्धनंजयस्फुरिगभा-
निपीतपंचसायकं निमन्निलिंपनायम्‌ ।
सुधा मयुख लेखया विराजमानशेखरं
महा कपालि संपदे शिरोजयालमस्तू नः ॥6॥
कराल भाल पट्टिकाधगद्धगद्धगज्ज्वल-
द्धनंजया धरीकृतप्रचंडपंचसायके ।
धराधरेंद्र नंदिनी कुचाग्रचित्रपत्रक-
प्रकल्पनैकशिल्पिनि त्रिलोचने मतिर्मम ॥7॥
नवीन मेघ मंडली निरुद्धदुर्धरस्फुर-
त्कुहु निशीथिनीतमः प्रबंधबंधुकंधरः ।
निलिम्पनिर्झरि धरस्तनोतु कृत्ति सिंधुरः
कलानिधानबंधुरः श्रियं जगंद्धुरंधरः ॥8॥
प्रफुल्ल नील पंकज प्रपंचकालिमच्छटा-
विडंबि कंठकंध रारुचि प्रबंधकंधरम्‌
स्मरच्छिदं पुरच्छिंद भवच्छिदं मखच्छिदं
गजच्छिदांधकच्छिदं तमंतकच्छिदं भजे ॥9॥
अगर्वसर्वमंगला कलाकदम्बमंजरी-
रसप्रवाह माधुरी विजृंभणा मधुव्रतम्‌ ।
स्मरांतकं पुरातकं भावंतकं मखांतकं
गजांतकांधकांतकं तमंतकांतकं भजे ॥10॥
जयत्वदभ्रविभ्रम भ्रमद्भुजंगमस्फुर-
द्धगद्धगद्वि निर्गमत्कराल भाल हव्यवाट्-
धिमिद्धिमिद्धिमि नन्मृदंगतुंगमंगल-
ध्वनिक्रमप्रवर्तित प्रचण्ड ताण्डवः शिवः ॥11॥
दृषद्विचित्रतल्पयोर्भुजंग मौक्तिकमस्रजो-
र्गरिष्ठरत्नलोष्टयोः सुहृद्विपक्षपक्षयोः ।
तृणारविंदचक्षुषोः प्रजामहीमहेन्द्रयोः
समं प्रवर्तयन्मनः कदा सदाशिवं भजे ॥12॥
कदा निलिंपनिर्झरी निकुजकोटरे वसन्‌
विमुक्तदुर्मतिः सदा शिरःस्थमंजलिं वहन्‌।
विमुक्तलोललोचनो ललामभाललग्नकः
शिवेति मंत्रमुच्चरन्‌कदा सुखी भवाम्यहम्‌॥13॥
निलिम्प नाथनागरी कदम्ब मौलमल्लिका-
निगुम्फनिर्भक्षरन्म धूष्णिकामनोहरः ।
तनोतु नो मनोमुदं विनोदिनींमहनिशं
परिश्रय परं पदं तदंगजत्विषां चयः ॥14॥
प्रचण्ड वाडवानल प्रभाशुभप्रचारणी
महाष्टसिद्धिकामिनी जनावहूत जल्पना ।
विमुक्त वाम लोचनो विवाहकालिकध्वनिः
शिवेति मन्त्रभूषगो जगज्जयाय जायताम्‌ ॥15॥
इमं हि नित्यमेव मुक्तमुक्तमोत्तम स्तवं
पठन्स्मरन्‌ ब्रुवन्नरो विशुद्धमेति संततम्‌।
हरे गुरौ सुभक्तिमाशु याति नांयथा गतिं
विमोहनं हि देहना तु शंकरस्य चिंतनम ॥16॥
पूजाऽवसानसमये दशवक्रत्रगीतं
यः शम्भूपूजनमिदं पठति प्रदोषे ।
तस्य स्थिरां रथगजेंद्रतुरंगयुक्तां
लक्ष्मी सदैव सुमुखीं प्रददाति शम्भुः ॥17॥
॥ इति रावणकृतं शिव ताण्डव स्तोत्रं संपूर्णम्‌ ॥
Chant This: Brahma Murari Surarchita Lingam Lyrics
Chant This: Ekadantaya Vakratundaya Song Lyrics
Chant This: Mudakaratha Modakam Lyrics
Watch Shiv Tandav Stotram Lyrics Written By Ravan Video on

iEvented Youtube Channel

:
Shiv Tandav Stotram Lyrics In English:
Jatatavigalajjala Pravahapavitasthale
Galeavalambya Lambitam Bhujangatungamalikam |
Damad Damad Damaddama Ninadavadamarvayam
Chakara Chandtandavam Tanotu Nah Shivah Shivam ||1||
Jata Kata Hasambhrama Bhramanilimpanirjhari
Vilolavichivalarai Virajamanamurdhani |
Dhagadhagadhagajjva Lalalata Pattapavake
Kishora Chandrashekhare Ratih Pratikshanam Mama ||2||
Dharadharendrana Ndinivilasabandhubandhura
Sphuradigantasantati Pramodamanamanase |
Krupakatakshadhorani Nirudhadurdharapadi
Kvachidigambare Manovinodametuvastuni ||3||
Jata Bhujan Gapingala Sphuratphanamaniprabha
Kadambakunkuma Dravapralipta Digvadhumukhe |
Madandha Sindhu Rasphuratvagutariyamedure
Mano Vinodamadbhutam Bibhartu Bhutabhartari ||4||
Sahasra Lochana Prabhritya Sheshalekhashekhara
Prasuna Dhulidhorani Vidhusaranghripithabhuh |
Bhujangaraja Malaya Nibaddhajatajutaka
Shriyai Chiraya Jayatam Chakora Bandhushekharah ||5||
Lalata Chatvarajvaladhanajnjayasphulingabha
Nipitapajnchasayakam Namannilimpanayakam |
Sudha Mayukha Lekhaya Virajamanashekharam
Maha Kapali Sampade Shirojatalamastu Nah ||6||
Karala Bhala Pattikadhagaddhagaddhagajjvala
Ddhanajnjaya Hutikruta Prachandapajnchasayake |
Dharadharendra Nandini Kuchagrachitrapatraka
Prakalpanaikashilpini Trilochane Ratirmama ||7||
Navina Megha Mandali Niruddhadurdharasphurat
Kuhu Nishithinitamah Prabandhabaddhakandharah |
Nilimpanirjhari Dharastanotu Krutti Sindhurah
Kalanidhanabandhurah Shriyam Jagaddhurandharah ||8||
Praphulla Nila Pankaja Prapajnchakalimchatha
Vdambi Kanthakandali Raruchi Prabaddhakandharam |
Smarachchidam Purachchhidam Bhavachchidam Makhachchidam
Gajachchidandhakachidam Tamamtakachchidam Bhaje ||9||
Akharvagarvasarvamangala Kalakadambamajnjari
Rasapravaha Madhuri Vijrumbhana Madhuvratam |
Smarantakam Purantakam Bhavantakam Makhantakam
Gajantakandhakantakam Tamantakantakam Bhaje ||10||
Jayatvadabhravibhrama Bhramadbhujangamasafur
Dhigdhigdhi Nirgamatkarala Bhaal Havyavat |
Dhimiddhimiddhimidhva Nanmrudangatungamangala
Dhvanikramapravartita Prachanda Tandavah Shivah ||11||
Drushadvichitratalpayor Bhujanga Mauktikasrajor
Garishtharatnaloshthayoh Suhrudvipakshapakshayoh |
Trushnaravindachakshushoh Prajamahimahendrayoh
Sama Pravartayanmanah Kada Sadashivam Bhajamyaham ||12||
Kada Nilimpanirjhari Nikujnjakotare Vasanh
Vimuktadurmatih Sada Shirah Sthamajnjalim Vahanh |
Vimuktalolalochano Lalamabhalalagnakah
Shiveti Mantramuchcharan Sada Sukhi Bhavamyaham ||13||
Imam Hi Nityameva Muktamuttamottamam Stavam
Pathansmaran Bruvannaro Vishuddhimeti Santatam |
Hare Gurau Subhaktimashu Yati Nanyatha Gatim
Vimohanam Hi Dehinam Sushankarasya Chintanam ||14||
Puja Vasanasamaye Dashavaktragitam
Yah Shambhupujanaparam Pathati Pradoshhe |
Tasya Sthiram Rathagajendraturangayuktam
Lakshmim Sadaiva Sumukhim Pradadati Shambhuh ||15||
Ithi Sri Shiva Tandava Stotram ||
Chant This: Brahma Murari Surarchita Lingam Lyrics
Chant This: Ekadantaya Vakratundaya Song Lyrics
Chant This: Mudakaratha Modakam Lyrics
Shiv Tandav Stotram Lyrics Meaning | Shiv Tandav Stotram Meaning:
Jatatavigalajjala pravahapavitasthale
Galeavalambya lambitam bhujangatungamalikam
Damad damad damaddama ninadavadamarvayam
Chakara chandtandavam tanotu nah shivah Shivam || 1 ||
Lankesh Ravana prays to Shiva for the desired wish that Shri Mahadeva holding a garland of huge snakes in the sacred throat with the velocity of holy water falling from the forest of Jata, while playing the "Dhamaruga" that produces the sound of Dum Dum. May Shri Mahadeva do our welfare when we dance.
Jata kata hasambhrama bhramanilimpanirjhari
Vilolavichivalarai virajamanamurdhani
Dhagadhagadhagajjva lalalata pattapavake
Kishora chandrashekhare ratih pratikshanam mama || 2 ||
At the time of Tandava dance, in the form of Jata, moving with great speed in the well of Jata, adorned with vines in the form of lol waves and burning with the sound of thunder, Shri Mahadeva, who has such a forehead and wears the moon of Dwitiya like a jewel. I should have loved every moment of him.
Dharadharendrana ndinivilasabandhubandhura
Sphuradigantasantati pramodamanamanase
Krupakatakshadhorani nirudhadurdharapadi
Kvachidigambare manovinodametuvastuni || 3 ||
Giriraja, the brother of the daughter of Parvati Devi, and the very beautiful light of grace, who destroys the big objections of the devotees with sarcasm, take advantage of my joy towards Shri Mahadeva in the naked form.
Jata bhujan gapingala sphuratphanamaniprabha
Kadambakunkuma dravapralipta digvadhumukhe
Madandha sindhu rasphuratvagutariyamedure
Mano vinodamadbhutam bibhartu bhutabhartari || 4 ||
At the time of dancing, when the resplendent yellow aura of the hoods and pearls of Phanindras wrapped with hairs spreads, causing the directions to turn yellow, then it is targeted as if Kamari has rubbed saffron on the faces of the Pramadas of the directions, and so on. May my heart attain supreme bliss towards the very graceful Shri Mahadev ji, who wears the skin of Gajasur.
Sahasra lochana prabhritya sheshalekhashekhara
Prasuna dhulidhorani vidhusaranghripithabhuh
Bhujangaraja malaya nibaddhajatajutaka
Shriyai chiraya jayatam chakora bandhushekharah || 5 ||
Lord Indra, who has gray lotus feet covered with pollen that has fallen from the garlands of the garlands of the gods, and whose jute is tied by the knot of Nagraj Vasuki, and in whose huge head the Raka husband is seated, such Sadashiv gives us wealth in the form of Dharma, Artha, Kama and gave Moksha.(Shiv tandav stotram meaning)
Lalata chatvarajvaladhanajnjayasphulingabha
nipitapajnchasayakam namannilimpanayakam
Sudha mayukha lekhaya virajamanashekharam
Maha kapali sampade shirojatalamastunah || 6 ||
Who in his spear-like courtyard devoured Kamadeva with a particle of fire burning, whom the lord of the cosmic notes bows to, whose elevated frontal is adorned with the rituals of the moon, and in whose hair Kalyani Shri Ganga ji resides. The skull bears Tejo idol Sadashiva, give us the four things of Dharma, Artha, Kama and Moksha
Shiv tandav stotram meaning in english, Shiv tandav lyrics meaning
Karala bhala pattikadhagaddhagaddhagajjvala
Ddhanajnjaya hutikruta prachandapajnchasayake
Dharadharendra nandini kuchagrachitrapatraka
Prakalpanaikashilpini trilochane ratirmama || 7 ||
My love for Trinetra Mahadev ji, who is very skilled in painting on the breasts of Giriraj Kishori Parvati ji, who Shiva Shankar has sacrificed to the mighty Kamadeva in a blazing fire in his formidable frontal field.
Navina megha mandali niruddhadurdharasphurat
Kuhu nishithinitamah prabandhabaddhakandharah
nilimpanirjhari dharastanotu krutti sindhurah
Kalanidhanabandhurah shriyam jagaddhurandharah || 8 ||
On the midnight of the new moon, the darkness itself is more, but if a new cloud circle comes at that time, then it becomes even more clear. The griva is blacker than such dreary darkness, whose such Shiva is the one who wears the skin of an elephant, is the one who feeds Trilokya and is the one who wears the moon on his head, may such Sadashiv increase our wealth.
Praphulla neela pankaja prapajnchakalimchatha
Vdambi kanthakandali raruchi prabaddhakandharam
Smarachchidam purachchhidam bhavachchidam makhachchidam
Gajachchidandhakachidam tamamtakachchidam bhaje || 9 ||
Whose beautiful throat's most beautiful splendor disrespects the nirvana radiance that surrounds the blooming Neelkamal, the Tripurari who consumes Kamadeva, the one who destroys the sacrifice of Daksha, the one who kills Gajasura, and the timeless destroyer of Andhakasur. I worship you Shiva.
Akharvagarvasarvamangala kalakadambamajnjari
Rasapravaha madhuri vijrumbhana madhuvratam |
Smarantakam purantakam bhavantakam makhantakam
Gajantakandhakantakam tamantakantakam bhaje ||10||
I salute him who is like the bee who drinks the sweetened honey, That flows from the flower bunch of collection of arts of the Goddess, And him who destroyed God of love, the three cities, The worldly problems, and yoga destroyers, And him who destroyed elephant-faced Asura and also God of death.
Jayatvadabhravibhrama bhramadbhujangamasafur
Dhigdhigdhi nirgamatkarala bhaal havyavat |
Dhimiddhimiddhimidhva nanmrudangatungamangala
Dhvanikramapravartita prachanda tandavah shivah ||11||
Victory to the great Shiva, who has the fire burning in his forehead, Which is increased by the breath of the snake wandering in the sky, And to Him who dances to the changing tunes and fierce sound, Of Dhimmi, dhimmi, dhimmi coming out the auspicious drum named Dhamaruga.
Drushadvichitratalpayor bhujanga mauktikasrajor
Garishtharatnaloshthayoh suhrudvipakshapakshayoh |
Trushnaravindachakshushoh prajamahimahendrayoh
Sama pravartayanmanah kada sadashivam bhajamyaham ||12||
When will I be able to worship that eternal shiva, With a feeling of equanimity towards the snake and a garland, Towards great gems and dirt or friends and enemies, Or Towards a blade of grass and lotus-like eyes, Or emperor and ordinary men.
Kada nilimpanirjhari nikujnjakotare vasanh
Vimuktadurmatih sada shirah sthamajnjalim vahanh |
Vimuktalolalochano lalamabhalalagnakah
Shiveti mantramuchcharan sada sukhi bhavamyaham ||13||
When will I live the life of pleasure, meditating on Shiva, Sitting near a hollow place near the celestial river Ganga, Releasing all my bad thoughts and with hands clasped above my head, After releasing all passion for the pretty women with shifting eyes?
Imam hi nityameva muktamuttamottamam stavam
Pathansmaran bruvannaro vishuddhimeti santatam |
Hare gurau subhaktimashu yati nanyatha gatim
Vimohanam hi dehinam sushankarasya chintanam ||14||
This greater than the great prayer if read, Remembered or recited daily by man, Will make him pure, eternal, And he would get devotion to Shiva leading him to salvation, For remembering Lord Shiva, is a sure method of removal of detachment.
Puja vasanasamaye dashavaktragitam
Yah shambhupujanaparam pathati pradoshhe |
Tasya sthiram rathagajendraturangayuktam
Lakshmim sadaiva sumukhim pradadati shambhuh ||15||
He who sings this song composed by the ten-headed one, At the end of every worship or, Reads it after worship of Shiva on the Pradosha day, Will get the blessing of Lord Shiva, chariots, elephants and horses, As well as the affectionate sight of the god of wealth.
Ithi Sri Shiva Tandava Stotram ||
This is the End of Shiv Tandav Stotram Lyrics.
Chant This: Brahma Murari Surarchita Lingam Lyrics
Chant This: Ekadantaya Vakratundaya Song Lyrics
Chant This: Mudakaratha Modakam Lyrics
Shiv Tandav Stotram Benefits:
It is believed that just by chanting this mantra, one attains prosperity, power, and virtue.
• According to the scriptures, all can worship Shiva. There is no rule, any person of any caste or gender can chant Shiva Tandava Stotram at any time.
• Devotion to Shiv Tandav Stotram is the only qualification for attaining Siddhi. The benefits of chanting Shiva Tandava Stotram are miraculous. It gives you strength, mental strength, happiness, prosperity, and more.
• More than all these, you will surely receive Shiva's blessings. If you listen to the song with full devotion, you can definitely feel the presence of Shambhu.
• Shiva Tandav Mantra is the most energetic and powerful composition which is bowed with full respect.
• When there is no immediate solution to health problems, then chanting Shiva Tandava Stotra is very beneficial. Whenever a person feels that some kind of tantra, mantra, and enemy is disturbing, then chanting Shiv Tandav Stotram Lyrics is very beneficial.
In Short, Shiv Tandav Stotram Benefits as recited by Ganesha Pramoda Acharya:
Wealth And Luxuries: Chanting this mantra on a regular basis can help us attain our desires. One gains wealth and leisure and also achieves materialistic pleasures.
Peace in the Family: Peace prevails within the household if Shiv Tandav Stotram is recited within the family. It brings happiness within the familial surrounding and helps a couple develop better mutual understanding.
Resolves Financial Problems: This Shiv Mantra is the ultimate solution to resolve money-related problems. One gets rid of loans and debts once s/he starts reciting this mantra with a devoted heart.
Riddance From Marriage Related Troubles: Single natives who are facing troubles or delays in marriage must chant this mantra for 51 days regularly to get rid of marital problems.
For Professional Growth: In case you are facing hard times in business or experiencing professional failures, reciting this mantra provides power and courage to fight off the obstacles.
Victory Against Court Cases or Enemies: Chanting shiv tandav stotram ensures victory in legal matters. It also helps you dominate your enemies.
Blessings During Eclipses: One must chant this hymn 1008 times during an eclipse, lunar or solar, to attain the blessings of Lord Shiva.
Get Blessed With A Baby: This mantra is chanted during the Pradosh Kaal(Sandhya Kala) and this works as a remedy for childless couples.
Shiv Tandav Images | Shiv Tandav Photo: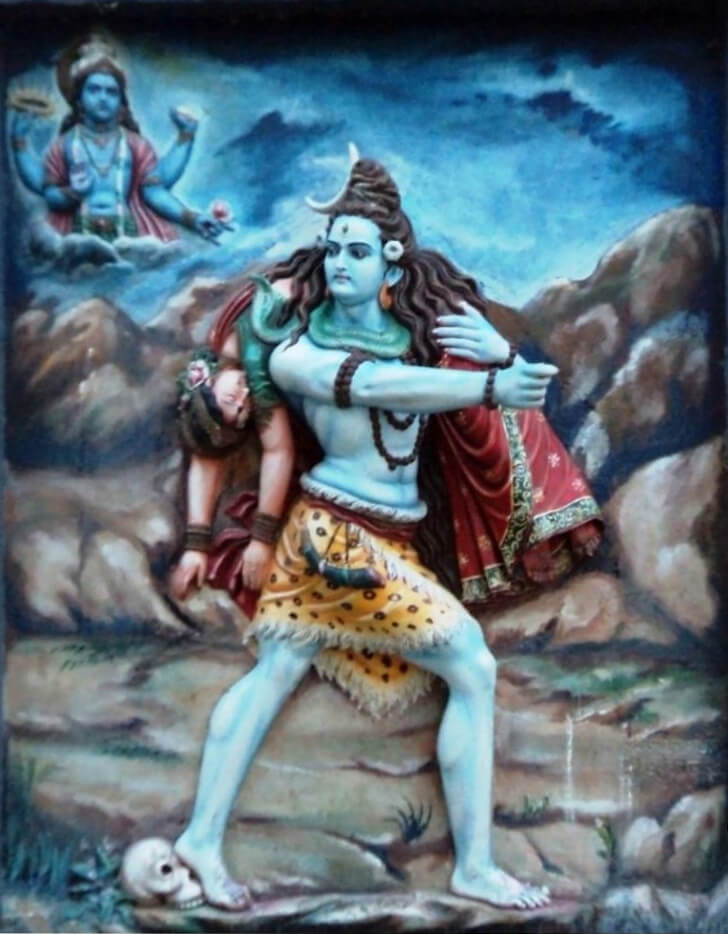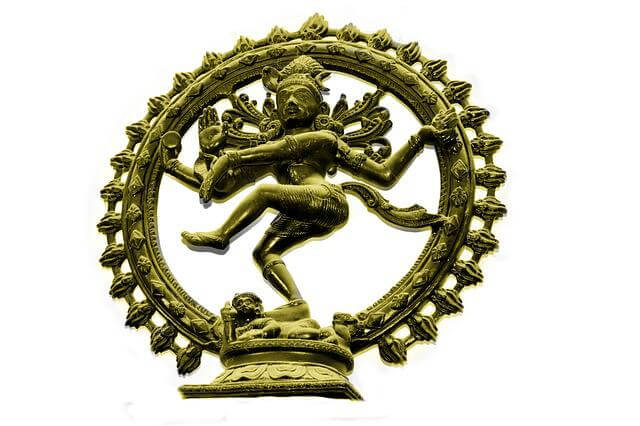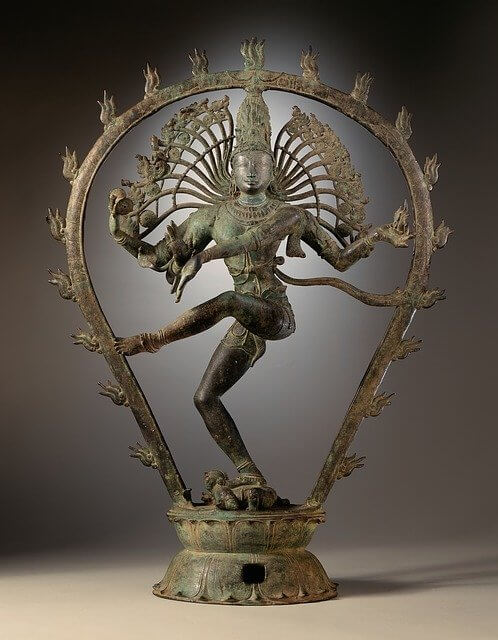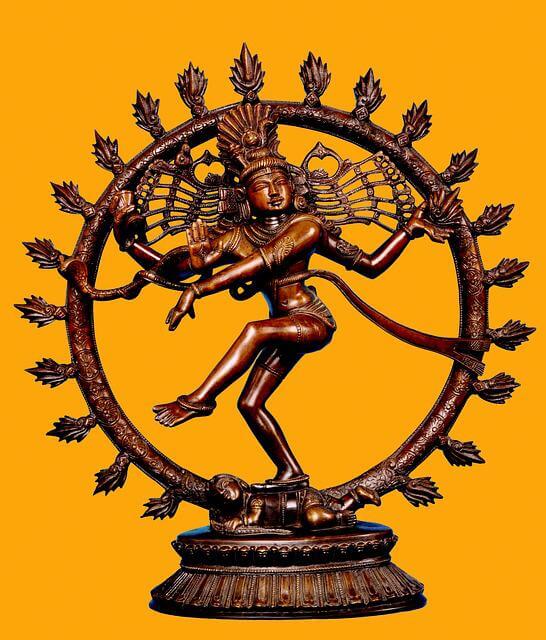 Hope you liked shiv tandav stotram lyrics in Hindi and English. If so please share this with your friends and family on your social media channels. Please Subscribe to iEvented Youtube Channel for Daily Spiritual and Musical Videos.
Thanks in Advance.
Happy Chanting and Happy Reading!